I write stories about uncommon people and places. Whether the person or team is an outstanding entrepreneur, a writer, a paperweight artist, or a volunteer, my hope is you find insight and inspiration for daily living. When I discover a unique place to visit, I want to share it. Stop to smell the flowers on your journey.

Roving Ruth-Survey Summary-2017
The fascinating results of the reader survey are located by clicking here. Feedback confirmed my followers like variety. The format will maintain variety with a little more commentary.
If you have not subscribed to Roving Ruth, here's the link. The July newsletter celebrates our Independence. The current articles post on the Roving Ruth tab when the monthly newsletter is released.
The Glas Museum in Passau holds several floors of fabulous, colorful glassware. Unfortunately, lighting for exhibits failed frequently, rendering photos. More information will be available at a later date.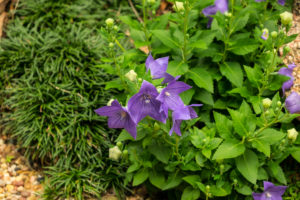 Quote for the Month
Free at last! Free at last!
Thank God Almighty we are free at last!
Martin Luther King, Jr.
My Book
Do you have a friend with a heartache? Whether the problem is an impending divorce, a health issue, a disruptive event, Gift of the Suitcase, is a good gift for that individual. You can order it through my website, Amazon or purchase it at my presentations. The book offers hope, beautiful scenery, a little humor and the message that "Losing baggage is not always a loss."
The story begins when I graduated from college with high expectations for the future. My travel through life proves that twists and turns create unforeseen opportunities. With a touch of laughter and spirituality, we see how kindness helps with chaos, today and throughout history.
*********
If you have read Gift of the Suitcase but have not yet written a review, I encourage you to post a review on Amazon. People researching books about travel, especially international travel, need to know your thoughts about the book. An Amazon purchase is not required. The review need not be long.
I want people to read the book, to understand the message for its relevance in today's world. Your review will help others. Order your copy today for a gift to yourself or others.
Gift of the Suitcase is available for purchase on the Books tab and other distribution channels. If you prefer ordering through Amazon, their distribution centers are stocked.  View more details on the Writer/Speaker tab.