Uncommon people and places surround us. Look around you. They are just like us, but they deserve recognition for their courage and kindness. Uncommon people and places encourage us to smell the flowers on our journey. Visit a museum. Find a new hobby. Attend a "meet-up." Volunteer. Buy flowers for a friend. Make a phone call to someone you miss. Do something uncommon today.
Read the most recent articles by clicking on the Roving Ruth tab. Tab to previous articles in the different categories on the right-hand side of the page. You may find an article you missed or a topic you need to research. Use the search bar and drop-down features.

Don't miss my monthly newsletter, titled "Roving Ruth." It's super easy to register. The newsletter arrives around the first of each month. In the January issue, I focus on the topic of goals. We set them and forget them. We set impossible goals, rather than realistic goals. Make 2018 different. Set reasonable goals weekly or daily. Work the list. Try to accomplish smiling more or laughing loudly. Read to relax. Take a vacation. Examine your attitude. Are you happy, despite roadblocks?
The article this month shows the accomplishment of a group that set a goal which took two years. Sometimes our goals take a lifetime. Are you proud of your accomplishments? Let's make 2018 the year of large and small accomplishments.
Brief news and a new article are posted on the website about the same time the newsletter arrives but you might forget to visit the website. The newsletter interrupts your busy day to think about yourself, to be inspired and motivated to travel more and enjoy life to its fullest. Register for the newsletter by click here.
If you are registered for the newsletter but do not receive the issue please notify me through the Contact tab.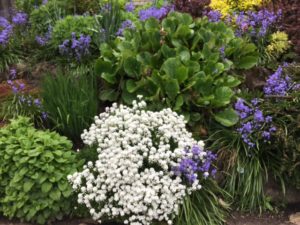 Quote for the Month
"Stay focused, go after you dreams and keep moving toward your goals."
LL Cool J
GIFT OF THE SUITCASE
Do you have a friend with a heartache? Whether the problem is an impending divorce, a health issue, a disruptive event, Gift of the Suitcase, is a good gift for that individual. You can order it through my website, Amazon or purchase it at my presentations. The book offers hope, beautiful scenery, a little humor and the message that "Losing baggage is not always a loss."
The story begins when I graduated from college with high expectations for the future. My travel through life proves that twists and turns create unforeseen opportunities. With a touch of laughter and spirituality, we see how kindness helps with chaos, today and throughout history. Read more details.
The book is an excellent present for:
People experiencing serious changes
Book clubs
Friends and relatives
YOU, especially if you don't have time for a 400-page novel.
Click here to order immediately or go to Amazon, Barnes and Noble, IBooks, Powell's Book Store, or another favorite distributor to order the book, relax with a cup of coffee and enjoy the trip.  My story is a memoir. If you would like more books about the Resistance in France during World War II, please check MORE Books on the drop down Books tab for my favorites.