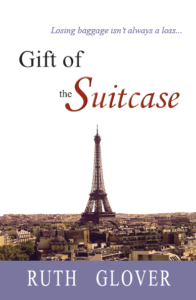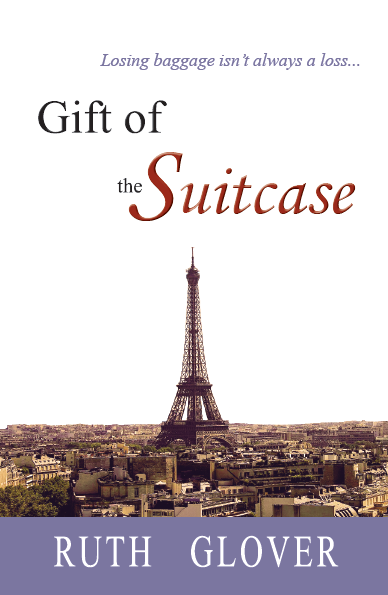 The story begins when Ruth loses her suitcase her parents gave her for graduation from Ohio State University. With a major in French, she wanted to perfect her speaking ability before beginning her teaching career. She had arranged a summer job working in Lyon, France. On the way across the English Channel she lost her suitcase before she arrived in Paris. Her job fizzled within two weeks, but Ruth refused to go home. She found a path to Chambon-sur-Lignon in Central France. Through the people she met, she gained maturity and knowledge which affected her personal and professional life forever. (Read more…)
Her friends and followers comment:
 I could not put the book down.
I loved the story and the way you write.
The history was an eye-opener, the sad parts made me cry and the humor that meandered through the book, made me laugh out loud at times.
---
---


The website is a suitcase of inspiring stories. Wander through the tabs. Share my articles with your friends who love to travel and read about fascinating people. Like me on FaceBook where I notify my friends and followers of new articles on my website.
Check out the About tab to learn about me. The Writer/Speaker tab promotes the topics and places where I speak. The Book tab shares titles, not just for my books, but titles of my favorite World War II books and suggested titles for budding writers.
To read prior articles, use the search bar on any page.  Find prior stories of interest. Going to Switzerland? Read the article which encourages you to ride the Glacier Express. The search bar is an awesome tool to find insight about uncommon people and places.
P.S. If you read Gift of the Suitcase, please let the public know what you think in an Amazon review. Your reviews on Amazon are important for avid readers.
Roving Ruth's Latest Article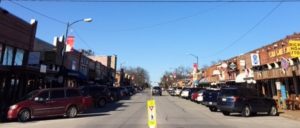 Five Family Events in Wild Wylie, Texas
When I started my research about Wylie, Texas to share its attributes as a destination, I faced the challenge of too much information. I needed to focus. History? Shopping? Awards? What would my readers want to know, especially the local readers, who visited Wylie before it blossomed?