Uncommon people and places surround us. Look around you. They are just like us, but they deserve recognition for their courage and kindness. Uncommon people and places encourage us to smell the flowers on our journey. Visit a museum. Find a new hobby. Attend a "meet-up." Volunteer. Buy flowers for a friend. Make a phone call to someone you miss. Do something uncommon today.

Don't miss my monthly newsletter, titled "Roving Ruth." It's super easy to register. The newsletter arrives around the first of each month. In the September issue, I share insight through "Time to Volunteer."   Brief news and an article are posted on the website about the same time the newsletter arrives but you might forget to visit the website. The newsletter interrupts your busy day to think about yourself, to be inspired and motivated to travel more and enjoy life to its fullest. Register for the newsletter by clicking on the top right-hand corner of this page.
If you are registered for the newsletter but did not receive the September issue please notify me through the Contact tab. I want to thank those who sent me notes of appreciation for the issue. I love hearing from you.  Suggestions and comments help me focus on what you like to hear. Thanks! Thanks! Thanks!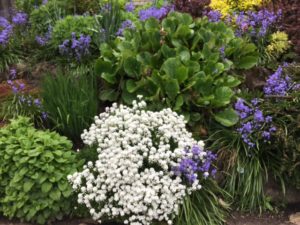 Quote for the Month
The smallest gift of kindness is worth more than the grandest intention.
Oscar Wilde
UPCOMING EVENT(S)
Community Market
September 9, 201i7
Sachse First United Methodist Church
9:00 a.m. to 4:00 p.m.
Vendors (including me)
Please stop to visit, if you attend!
SAVE THE DATE: October 14, 2017
MORE information to come!
 BOOK
Do you have a friend with a heartache? Whether the problem is an impending divorce, a health issue, a disruptive event, Gift of the Suitcase, is a good gift for that individual. You can order it through my website, Amazon or purchase it at my presentations. The book offers hope, beautiful scenery, a little humor and the message that "Losing baggage is not always a loss."
The story begins when I graduated from college with high expectations for the future. My travel through life proves that twists and turns create unforeseen opportunities. With a touch of laughter and spirituality, we see how kindness helps with chaos, today and throughout history.
*********
I want people to read the book, to understand the message for its relevance in today's world. Your Amazon review will help others decide whether it's worthwhile. Order your copy today as a gift to yourself or others.
Gift of the Suitcase is available for purchase on the Books tab and other distribution channels. If you prefer ordering through Amazon, their distribution centers are stocked.  View more details on the Writer/Speaker tab.