I write stories about uncommon people and places. Whether the person or team is an outstanding entrepreneur, a writer, a paperweight artist, or a volunteer, my hope is you find insight and inspiration for daily living. When I discover a unique place to visit, I want to share it. Stop to smell the flowers on your journey.
Roving Ruth's Newsletter
I told my mom I would leave school at lunch if the cafeteria served Jello with slaw in it one more time. The nasty lime Jello appeared the next week. I was six years old. An easy stroll home took five minutes. A neighbor recognized me sauntering along the path.  She called my mom at work, and gave me a peanut butter sandwich. My mother arrived frustrated and angry. The principal did not paddle me but I recall the looks of angst on all the faces in his office. Mr. Dixon, I think, was his name. Parenting is no easy job. I recall I was an ok student, shy, but determined.
In the May/June issue of Roving Ruth I honor my parents for their diligence during the highs and lows of owning their own business. Perhaps the story will jog your memories from childhood as you read "The Flapper and the Music Man."  The story starts long before I was born.
Let me know if you enjoy the story. I want to honor the role models both my mother and dad demonstrated.
May brings many celebrations. Graduations, weddings, birthdays, Mother's Day and Father's Day offer opportunities to say "thank you" to kind (and maybe unkind) people in our lives.
Honor your adult children in their roles as parents. It's a time to congratulate the new graduates and find a special gift for the new bride. Whether it's a book, card, flowers or meal, find a way to say thank you.
Never miss the monthly newsletter. Please register by clicking on the "Join Roving with Ruth" near the top of this page. The newsletter arrives around the first of the month, a breath of fresh air compared to your bills.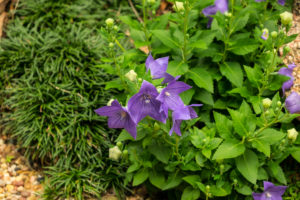 Quote for the Month
If music be the source of love, play on.
William Shakespeare
OTHER NEWS
My New Presentation
"Confessions of a Workaholic: Awaken Your Possibilities."
Through exercise, hobbies, interests and spirituality, we can better balance our lives. With stories of success, the audience realizes we are not required to be stressed all the time. We are not required to stay mired in too many activities, too many meetings, and no time for fun. Call me to schedule the interactive presentation for your upcoming meetings. Click the Writer/Speaker tab for other presentation ideas.
My Book
Do you have a friend with a heartache? Whether the problem is an impending divorce, a health issue, a disruptive event, Gift of the Suitcase, is a good gift for that individual. You can order it through my website, Amazon or purchase it at my presentations. The book offers hope, beautiful scenery, a little humor and the message that "Losing baggage is not always a loss."
The story begins when I graduated from college with high expectations for the future. My travel through life proves that twists and turns create unforeseen opportunities. With a touch of laughter and spirituality, we see how kindness helps with chaos, today and throughout history.
*********
If you have read Gift of the Suitcase but have not yet written a review, I encourage you to post a review on Amazon. People researching books about travel, especially international travel, need to know your thoughts about the book. An Amazon purchase is not required. The review need not be long.
I want people to read the book, to understand the message for its relevance in today's world. Your review will help others. Order your copy today for a gift to yourself or others.
Gift of the Suitcase is available for purchase on the Books tab and other distribution channels. If you prefer ordering through Amazon, their distribution centers are stocked.  View more details on the Writer/Speaker tab.